About Escort Search Directory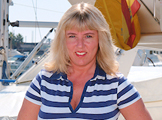 Hello and welcome my name is Jessica and I am the founder of EscortSearch.co.uk
Having been in the adult entertainment industry for a number of years, I understand the total frustration of trying to get listing problems resolved, waiting for replies to emails that take days, sometimes weeks and sometimes never to be answered.
Getting your listing up and running only to find that you cannot login to update your information and then waiting an eternity to get a reply to your email asking for help.
Large companies with dozens of staff does not always mean outstanding service and equally small to medium companies do not always fare any better... It is all abou the level of commitment that you are prepared to provide for users of your site.
My vision with the compact and dedicated team that I have is:
To give advertisers an outstanding service at an affordable and sensible price point where it works well for you the advertiser and for us, which is the primary reason that currently we do not accept credit card payments, the adult industry is well known for having higher than average charge backs which in turn incurs heavy charge back fees and loss of income.
By cutting out charge back fees and loss of income it allows us to keep our advertising rates at a sensible price point.
For users of this site, to make it as uncomplicated as possible to get around the site and give you a great viewing experience, including a verification service that we offer to our advertisers whereby we can confirm that the pictures in a listing represent a fair likeness of the actual person.
Thank you for taking the time to read this and I hope you all have an enjoyable time, if you have any questions do not hesitate to contact us and I am always happy to receive feedback from advertisers and users of the site on how we are doing.
Have a great fun filled week
Jessica